The cult of San Sebastiano in Ferla, a town in the Hiblaean region of the province of Siracusa, in south eastern Sicily, traces back to the early 1500s, when the Saint is believed to have miraculously stopped a severe plague outbreak affecting the town. The cult is still alive today and although some of the traditional rituals have disappeared or have been prohibited, the current festival, taking place every year on the 20th of July, doesn't lack intensity and still seems to appeal to the younger generations.
With their mix of folklore, superstition and popular religion, patron saints festivals like the feast of San Sebastiano in Ferla, look to me like some of the most ancestral expressions of the very core of the Sicilian culture. Magnum photographer Ferdinando Scianna, who photographed these festivals in the 1960s claimed once – quoting writer Leonardo Sciascia – that the relationship between Sicilians and their saints is not metaphysical, but materialistic (or political, may I add). It's dependent on the attainment of a material condition, whether a new job, good health, or safety from the adversities of life. In this perspective emotional devotion, physical suffering and sacrifice are key to ingratiate yourself with the saint – the price you pay for your wishes to be fulfilled. Patron saint festivals, however, also have an important social significance – they foster and strengthen the sense of community.
I'm a total non-believer, but when I'm Sicily (and I'm in Sicily now) I try not to miss any of these festivals, first off because I have great fun photographing them. Second, I think I've developed a deep interest in looking more closely at, and exploring the culture I grew up in. When I attend patron saints festivals in Sicily I indeed turn my lens towards the rituals and the celebrations, but there's something that intrigues me more and more: the spectators, the people who attend the festivals, those who stand by the roadside to watch the procession. Those who take photos with their phones, those who blow kisses to the Saint; those who dress up. Their faces, their body language.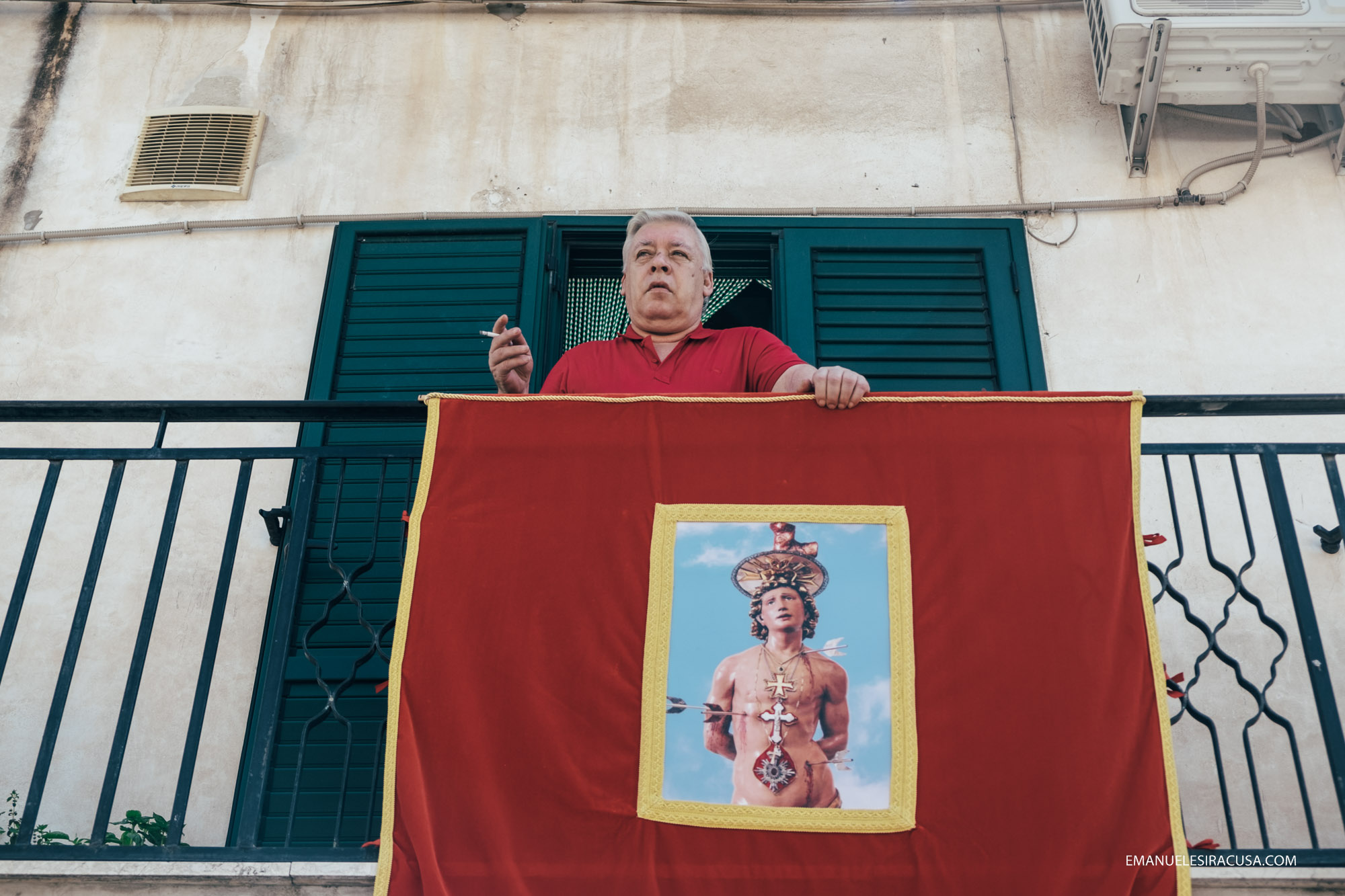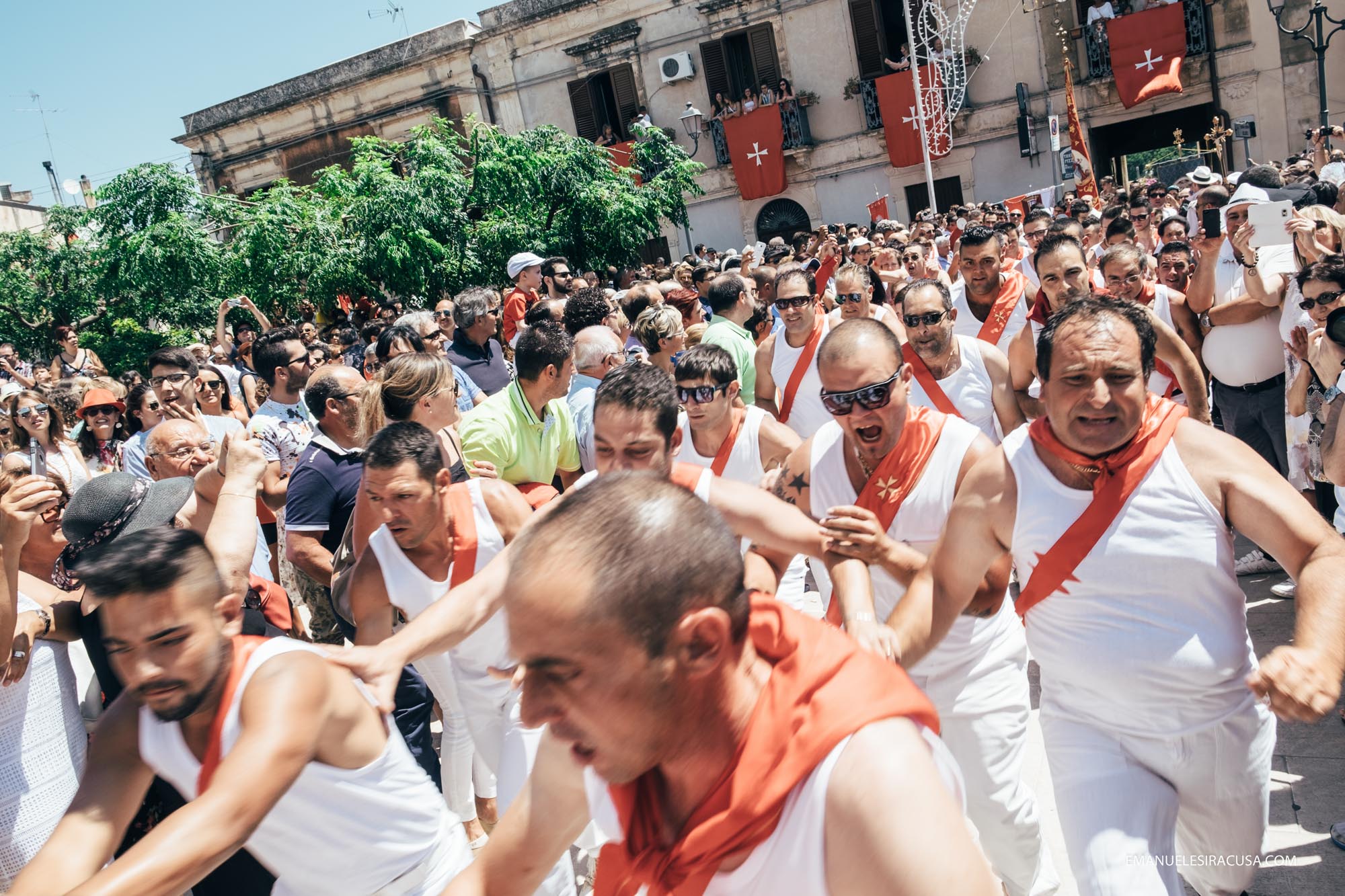 ---
---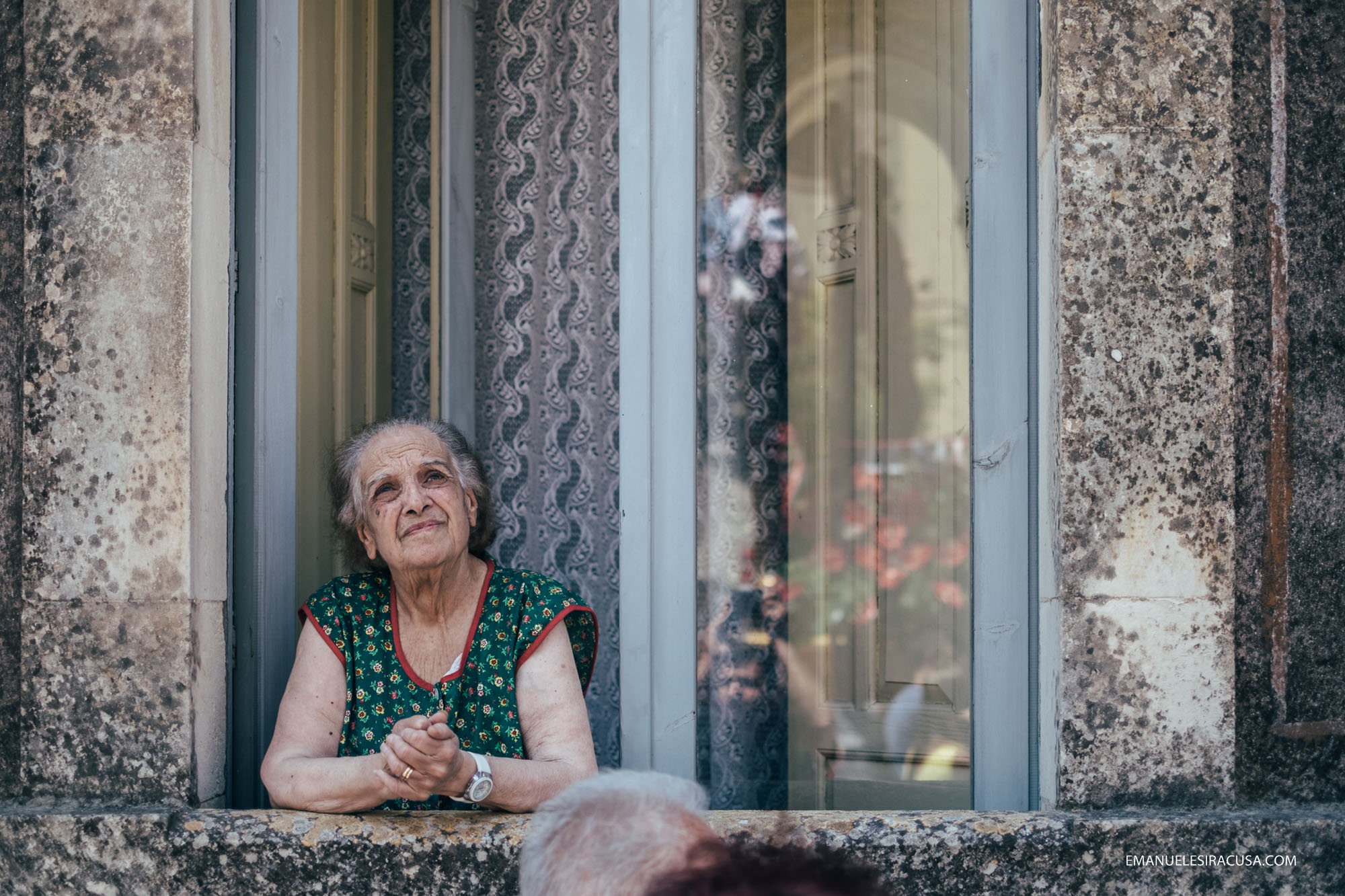 ---